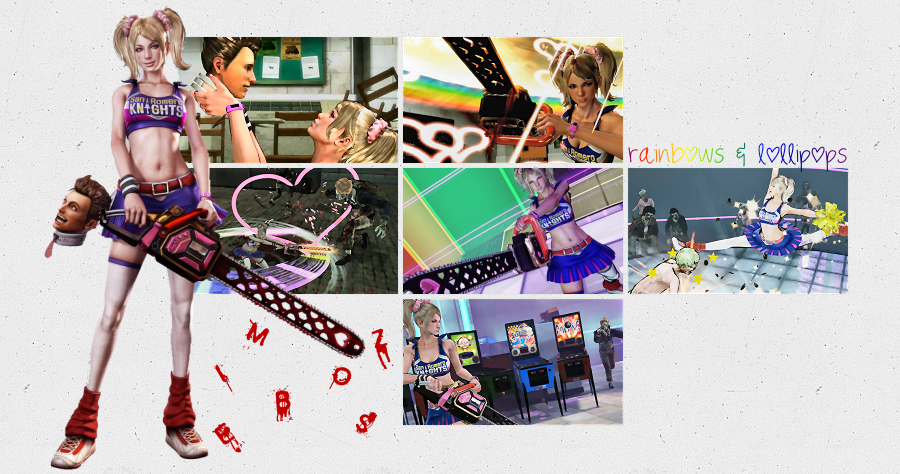 Zed
Age: 18
Occupation: Dark Purveyor
Voiced by: Jimmy Urine
Abilities: Agility; Claw Jab; Death Wail; Levitation; Microphone Spin; Mohawk Discs; Mosh Strike; Pain Resistance; Profanity Blast; Repulsion; Statical Absorption; Zig-Zaggin' Zed
Weaknesses: He often leaves his back open to damage; Slow Reaction Time
Quotes:
"I'm gonna rock your brains out - literally!"

"I'll restring my guitar with your intestines!"

"Mmm, I love the smell of almost-dead cheerleader in the morning!"

"Your pain is my art."

"Oy, nevermind the bollocks, here's your death!"

"Join me on stage for a death jam!"

"Ooh, that one...actually hurt a little, bitch!"

"Im gonna pull your ponytail out the front of your face!"

Zed is loud, extremely vulgar and quite offensive. He is the weakest of the Dark Purveyors.
rainbows and lollipops...and, oh yeah...ZOMBIES!
is part of
i-heart.net
,
kinky-turtle.net
and
thefanlistings.org
|
x
Lollipop Chainsaw and all game content, characters, etc. is copyright © Kadokawa Games and Grasshopper Manufacture.
I have no affiliation whatsoever. No infringement intended.