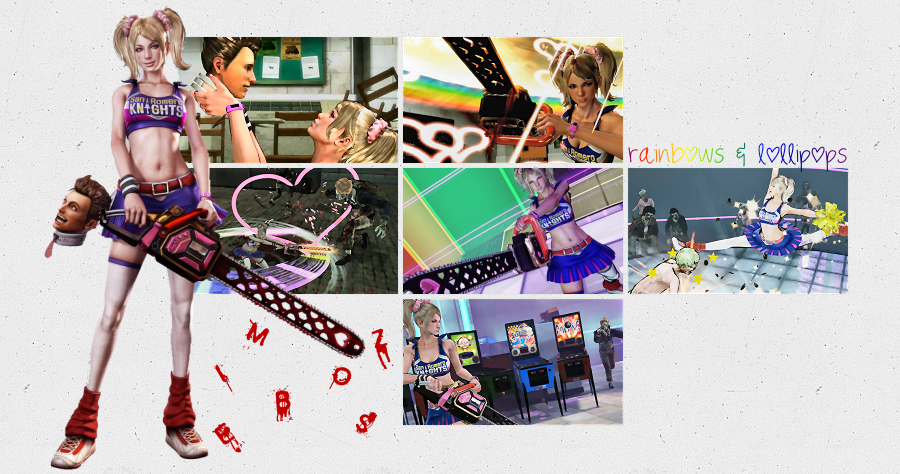 GAME INFO.
(click to expand menus; again to collapse)
(click on expanded links to go to those pages)
SPOILERS WITHIN THESE PAGES!!!
Game Achievements
Characters
Stages
rainbows and lollipops...and, oh yeah...ZOMBIES!
is part of
i-heart.net
,
kinky-turtle.net
and
thefanlistings.org
|
x
Lollipop Chainsaw and all game content, characters, etc. is copyright © Kadokawa Games and Grasshopper Manufacture.
I have no affiliation whatsoever. No infringement intended.