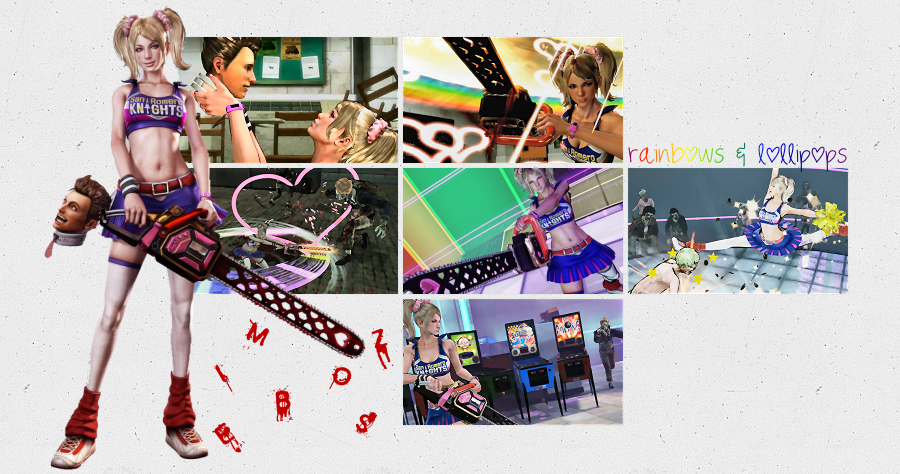 WTF?!
This stage takes place in the middle of San Romero, on the streets. Juliet faces Killabilly from the very beginning of the level, but until you reach the actual end fight, you'll just be dodging his attacks...or trying to.

Boss Fight: Killabilly
rainbows and lollipops...and, oh yeah...ZOMBIES!
is part of
i-heart.net
,
kinky-turtle.net
and
thefanlistings.org
|
x
Lollipop Chainsaw and all game content, characters, etc. is copyright © Kadokawa Games and Grasshopper Manufacture.
I have no affiliation whatsoever. No infringement intended.