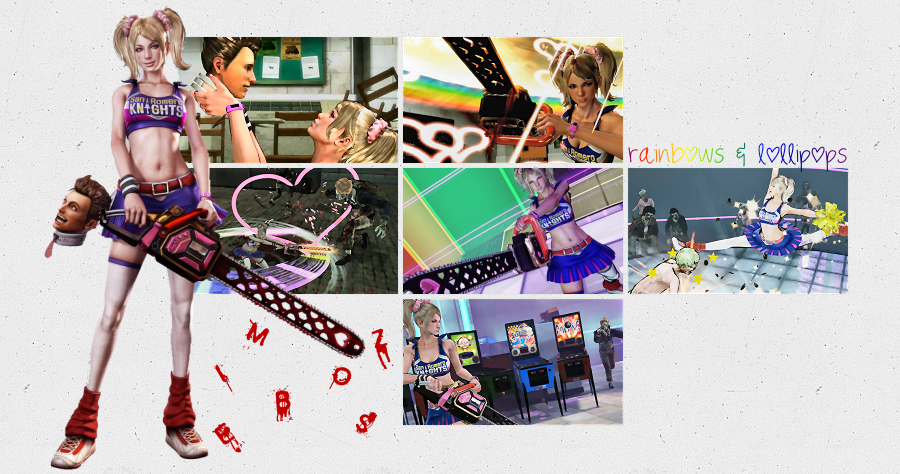 Evil at the Unfinished Cathedral
This stage takes place at the Cathedral. Juliet will do a lot of fighting in this level (moreso than previous stages) and she'll enlist the help of her sisters and father.

Boss Fight: Lewis Legend at The Catacombs.
rainbows and lollipops...and, oh yeah...ZOMBIES!
is part of
i-heart.net
,
kinky-turtle.net
and
thefanlistings.org
|
x
Lollipop Chainsaw and all game content, characters, etc. is copyright © Kadokawa Games and Grasshopper Manufacture.
I have no affiliation whatsoever. No infringement intended.