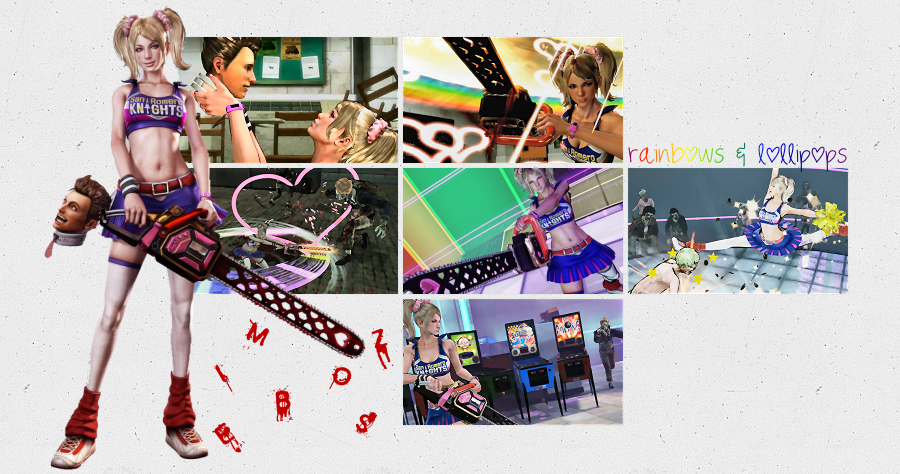 Arcade Action at the Fulci Fun Center
This stage takes place at Fulci Fun Center. (It may not be as fun overridden with zombies, I'm just saying...) Actually, this is a super fun level. You'll get transported into several arcade games and you'll have to win in order to get back to the "real world."

Boss Fight: Josey on his (space)ship.
rainbows and lollipops...and, oh yeah...ZOMBIES!
is part of
i-heart.net
,
kinky-turtle.net
and
thefanlistings.org
|
x
Lollipop Chainsaw and all game content, characters, etc. is copyright © Kadokawa Games and Grasshopper Manufacture.
I have no affiliation whatsoever. No infringement intended.