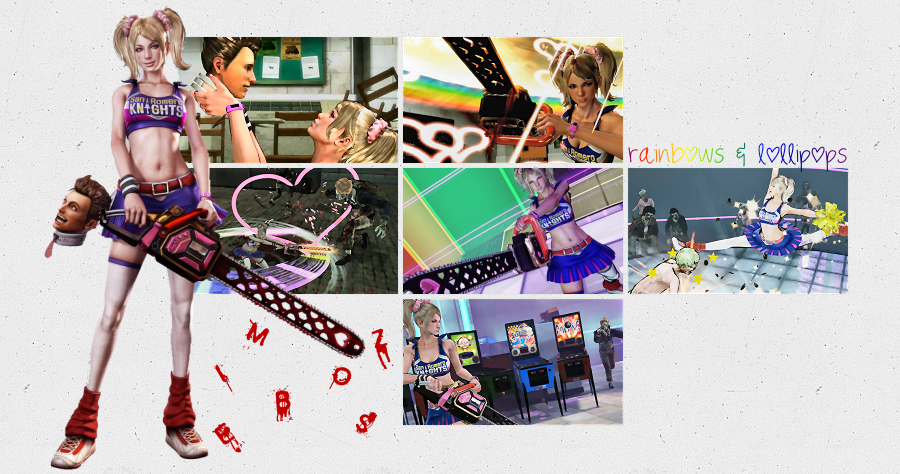 Psychedelic Haze at O'Bannon Farm
This stage takes place at O'Bannon Farm. Here we meet Juliet's little sister, Rosalind, for the first time. She's wildly driving a bus around, surrounded by zombies. Juliet fights her way through hoards of zombies to save her. As you poke around the farm, you'll come across some mushrooms. Should you eat them? I mean, what could possibly happen?!

Boss Fight: Mariska in Pychedelia.
rainbows and lollipops...and, oh yeah...ZOMBIES!
is part of
i-heart.net
,
kinky-turtle.net
and
thefanlistings.org
|
x
Lollipop Chainsaw and all game content, characters, etc. is copyright © Kadokawa Games and Grasshopper Manufacture.
I have no affiliation whatsoever. No infringement intended.