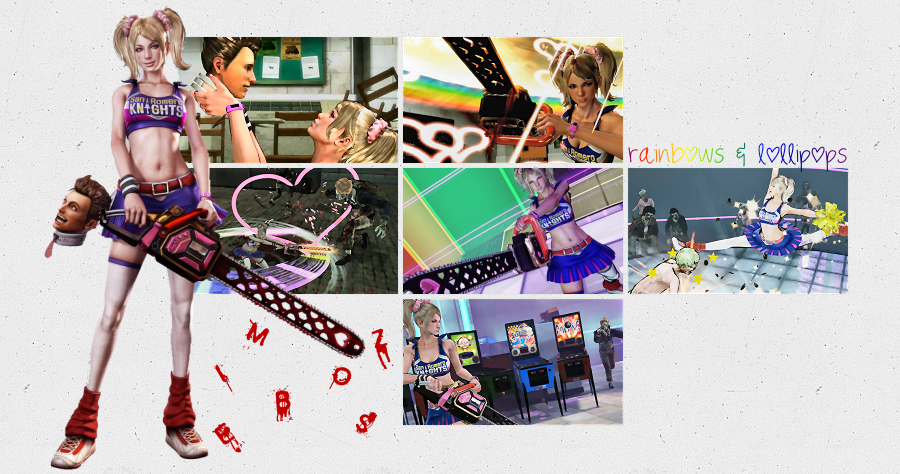 Thunder at San Romero High
This stage takes place in the Stadium, located at San Romero High School. Juliet uses her Chainsaw Dash ability A LOT here. This stage has a mini-game: Zombie Baseball!

Boss Fight: Vikke on his ship.
rainbows and lollipops...and, oh yeah...ZOMBIES!
is part of
i-heart.net
,
kinky-turtle.net
and
thefanlistings.org
|
x
Lollipop Chainsaw and all game content, characters, etc. is copyright © Kadokawa Games and Grasshopper Manufacture.
I have no affiliation whatsoever. No infringement intended.