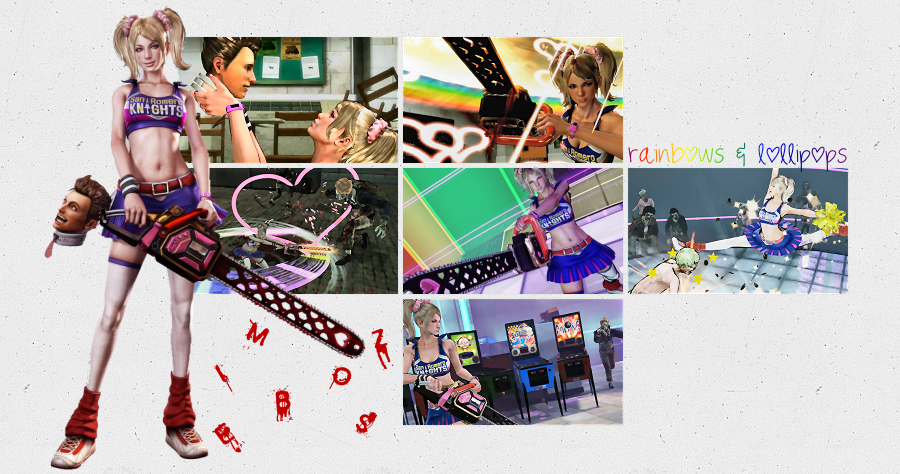 What Happened at San Romero High?!
This stage takes place in San Romero High School. Juliet realizes the only way she can save Nick is to decapitate him, and then perform a ritual that will prevent him from turning. Questioning why he is still alive and why Juliet is so knowledgeable about the undead, she is forced to spill her secret: she is a zombie hunter. She attaches Nick's head to her belt and from that point on, he becomes a faithful sidekick. Juliet goes on to rid the school of zombies and of course, save as many students as possible. At one point, Juliet meets up with her Sensei, who explains to her why the zombie outbreak is happening. This stage has a mini-game: Zombie Basketball!

Boss Fight: Zed at the Junkyard.
rainbows and lollipops...and, oh yeah...ZOMBIES!
is part of
i-heart.net
,
kinky-turtle.net
and
thefanlistings.org
|
x
Lollipop Chainsaw and all game content, characters, etc. is copyright © Kadokawa Games and Grasshopper Manufacture.
I have no affiliation whatsoever. No infringement intended.