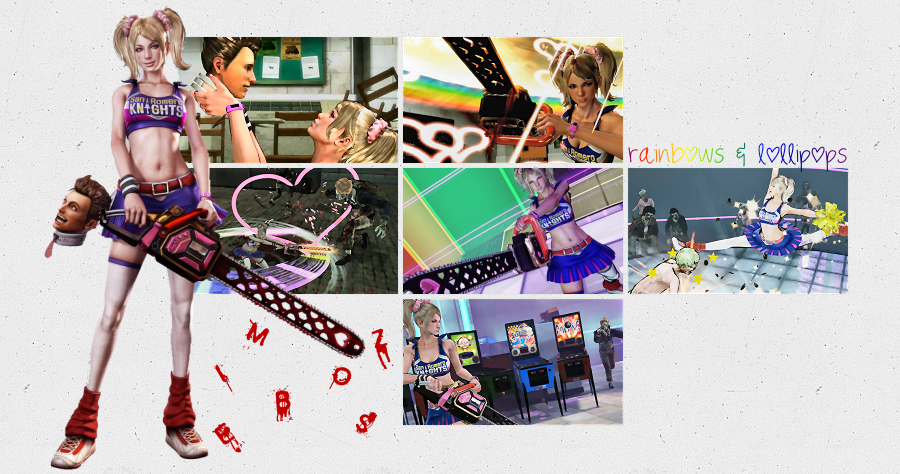 San Romero High School is the BEST!
This stage takes place on the San Romero High School parking lot. Juliet is in a hurry to meet her boyfriend, Nick, before school. She ends up crashing her bike into a bus and discovers there has been a zombie outbreak. Luckily she carries a chainsaw in her gym bag (hey, who doesn't?!), and so begins a massacre of blood and guts. In her haste to rid the schoolground of zombies, she must also hurry to save several students from their demise, including Nick, who has been bitten.
rainbows and lollipops...and, oh yeah...ZOMBIES!
is part of
i-heart.net
,
kinky-turtle.net
and
thefanlistings.org
|
x
Lollipop Chainsaw and all game content, characters, etc. is copyright © Kadokawa Games and Grasshopper Manufacture.
I have no affiliation whatsoever. No infringement intended.