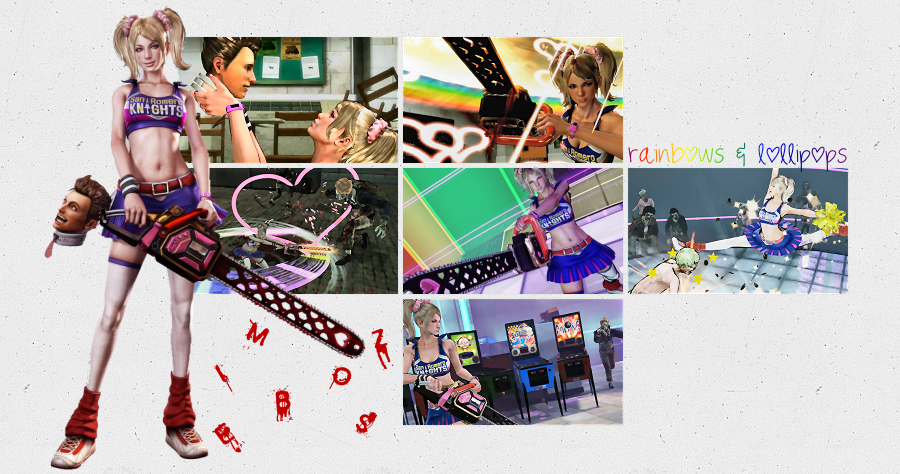 Killabilly
Age: 666
Occupation: The "Zombie of Zombies"
Voiced by: Fred Tatasciore
Abilities: Big Boy Truck; Car Slinging; Claw Clap; Finger Flicking; Gene Simmon's Tongue; Guitar Swinging; Helicopter Smash; Laser Vision; Massive Strength; Physical Regeneration; Remote Teleportation; Toss 'n Swallow; Zombie Spit
Weaknesses: Open Eyes and Hands; Poor Execution
Quotes:
"Stop it, Lollipop!"

"I love you. Just as much as I love cheeseburgers!"

Killabilly is a bit child-like, being slow and confused at times. He also speaks in simple phrases. Despite these shortcomings, his large size and strength help him to overcome.
rainbows and lollipops...and, oh yeah...ZOMBIES!
is part of
i-heart.net
,
kinky-turtle.net
and
thefanlistings.org
|
x
Lollipop Chainsaw and all game content, characters, etc. is copyright © Kadokawa Games and Grasshopper Manufacture.
I have no affiliation whatsoever. No infringement intended.